papalook PA552 Webcam Streaming with Ring Light and 2 Mics, Full HD 1080p and Tripod Included
Highly Recommended by PRNEWSWIRE, IRISH TECH ADVISOR and 9TO5MAC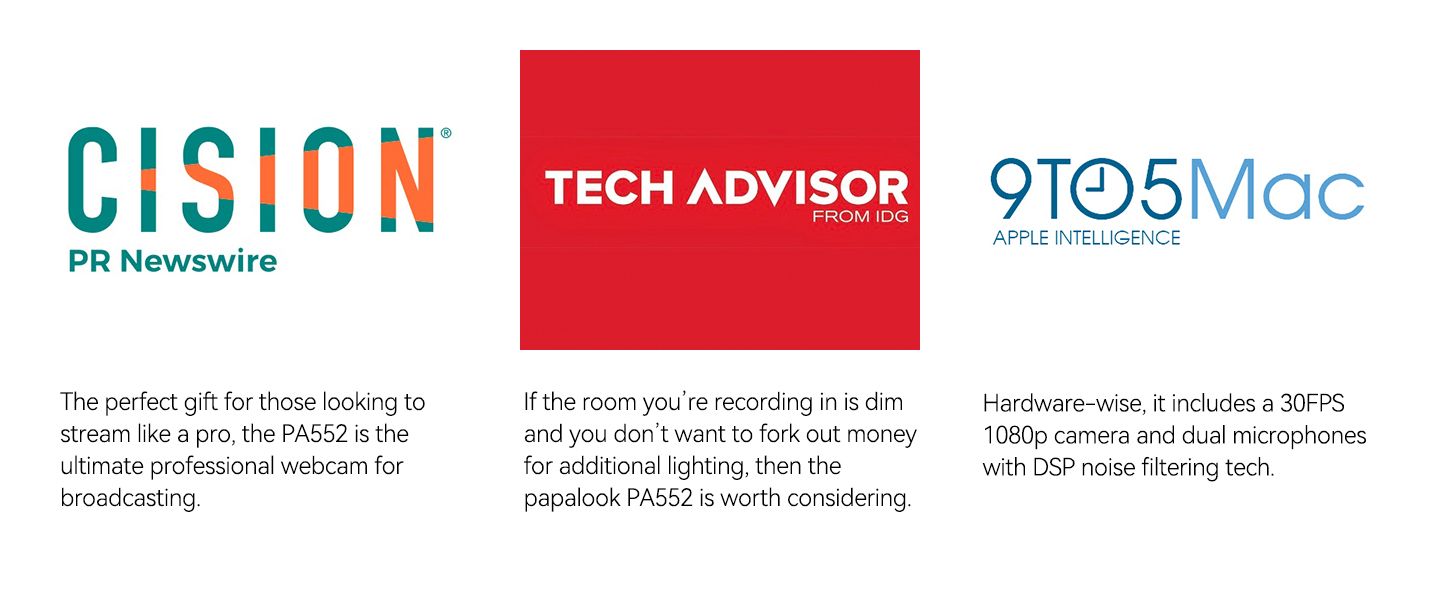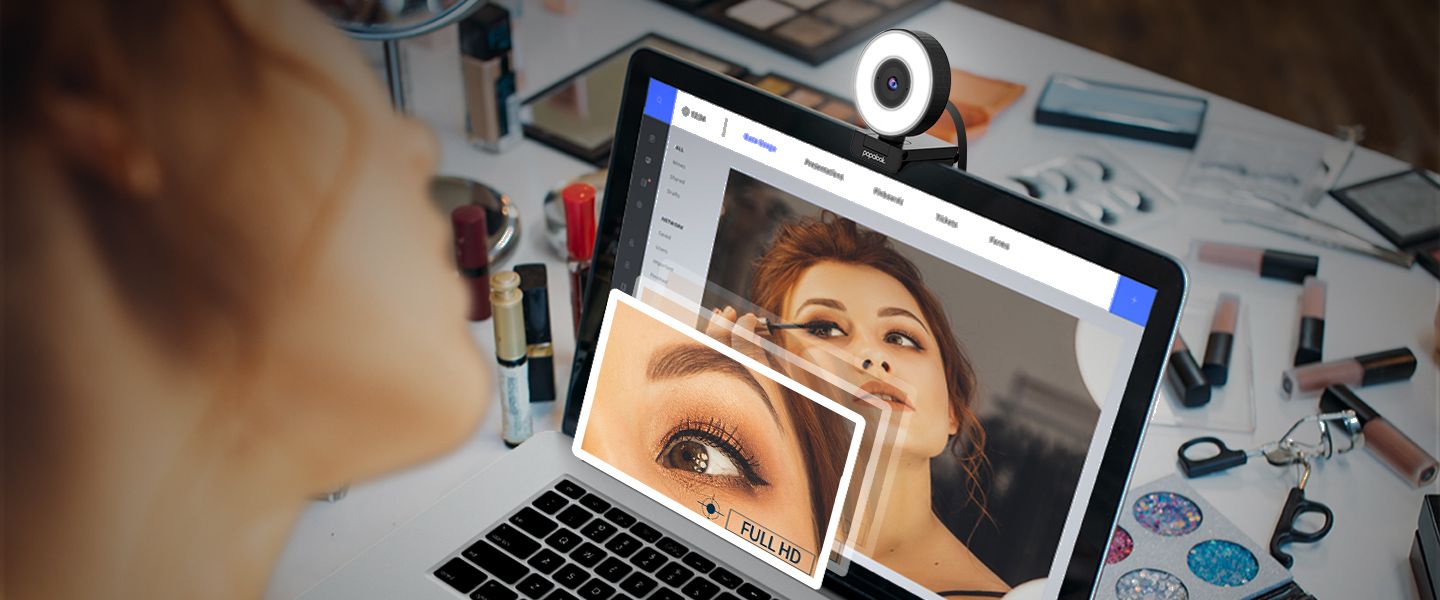 papalook PA552 is a desktop 1080P full HD streaming webcam with adjustable 3-level filling light ring, which delivers pretty good performance with camera quality and lighting. This may seem insufficient, but the lights around the edges of the camera do make a difference in the overall appearance.
With the ability to run 1080P high fidelity streaming at 30fps, images and videos delivered by PA552 are really great so we can be individually adapted to the Internet connection, no Distorsion and no lags. The soft filling lighting ring illuminates your facial structures, thus to show every detail of your makeup to your fans. To be more professional during live!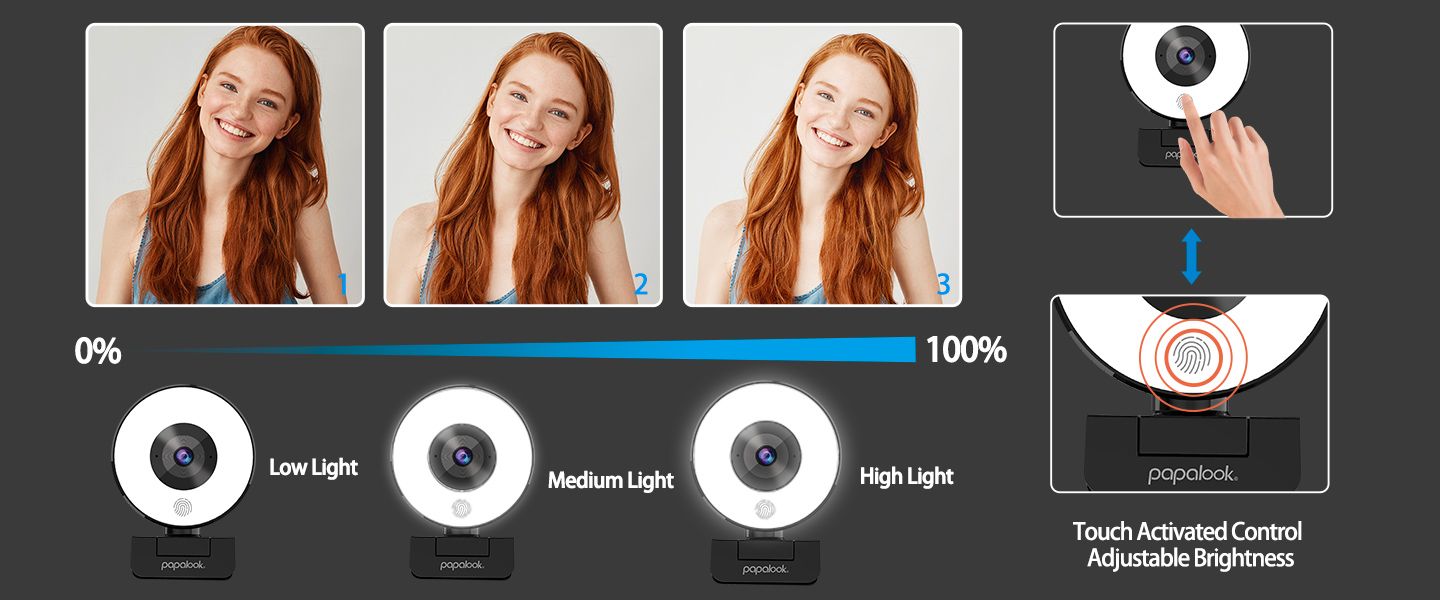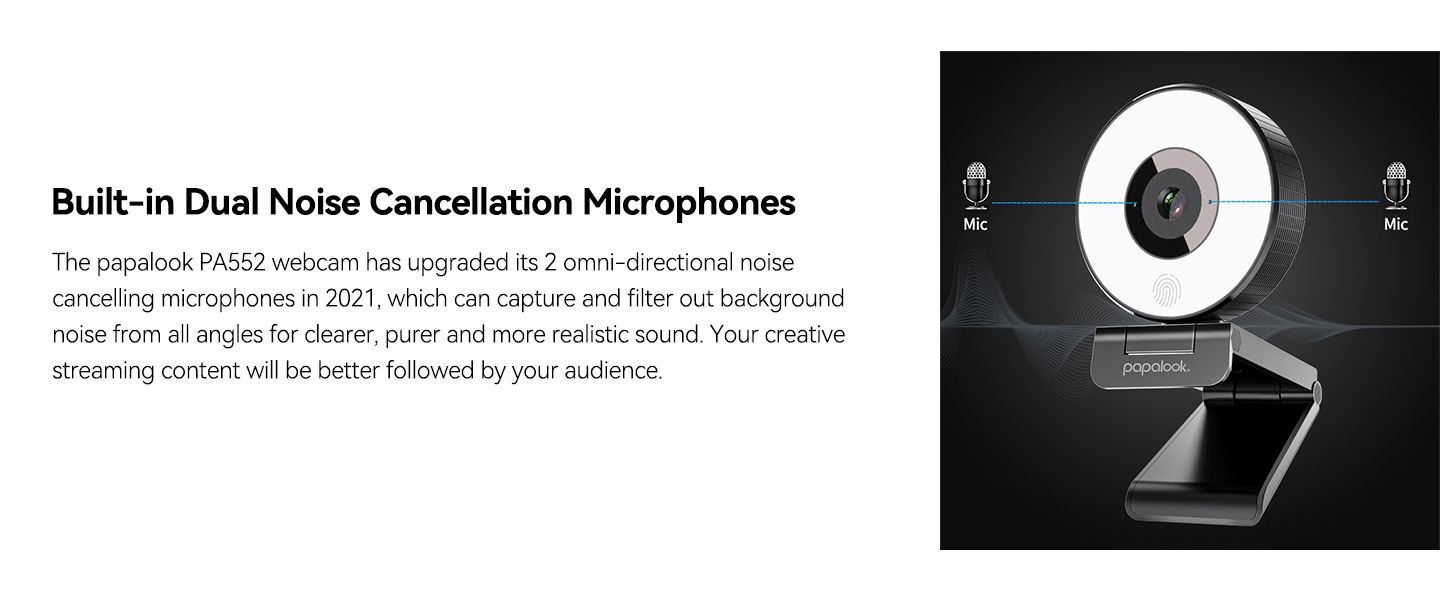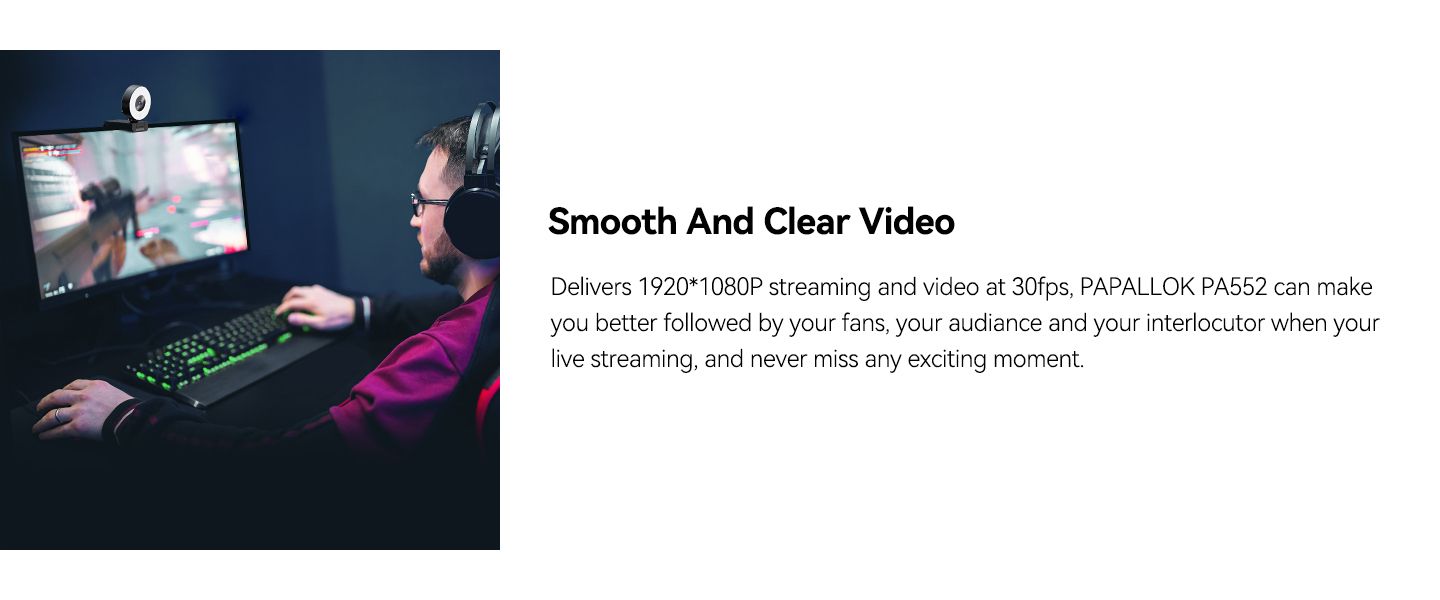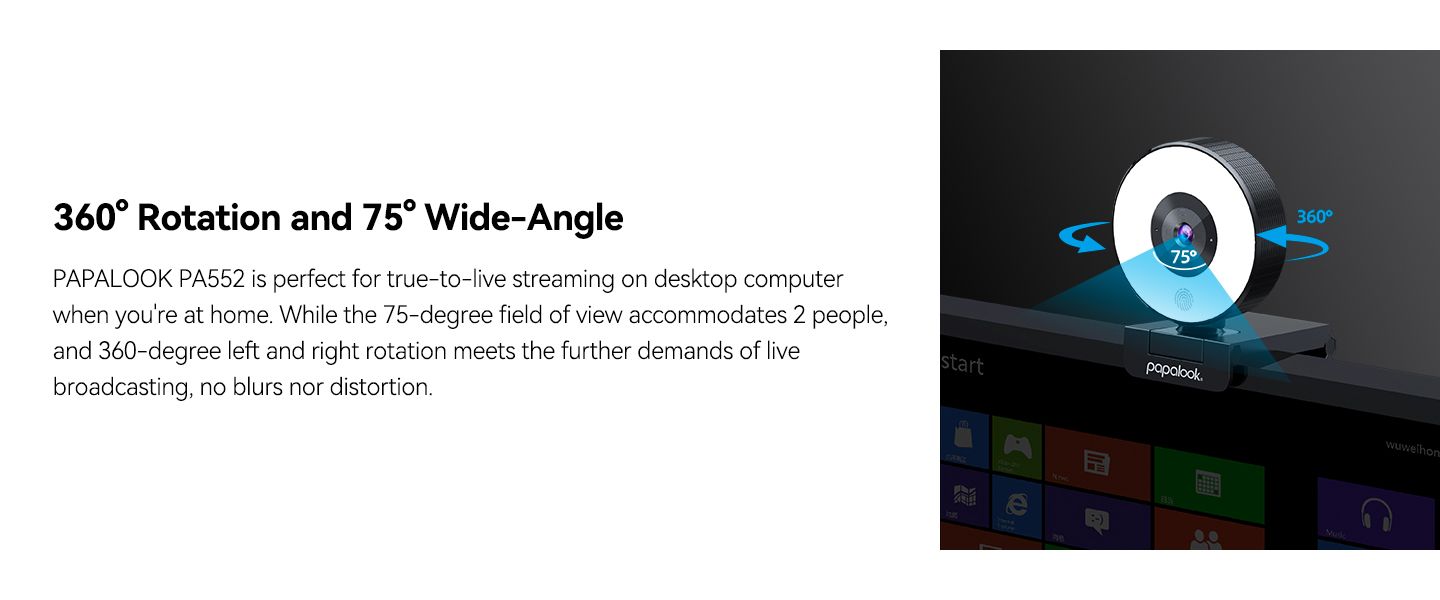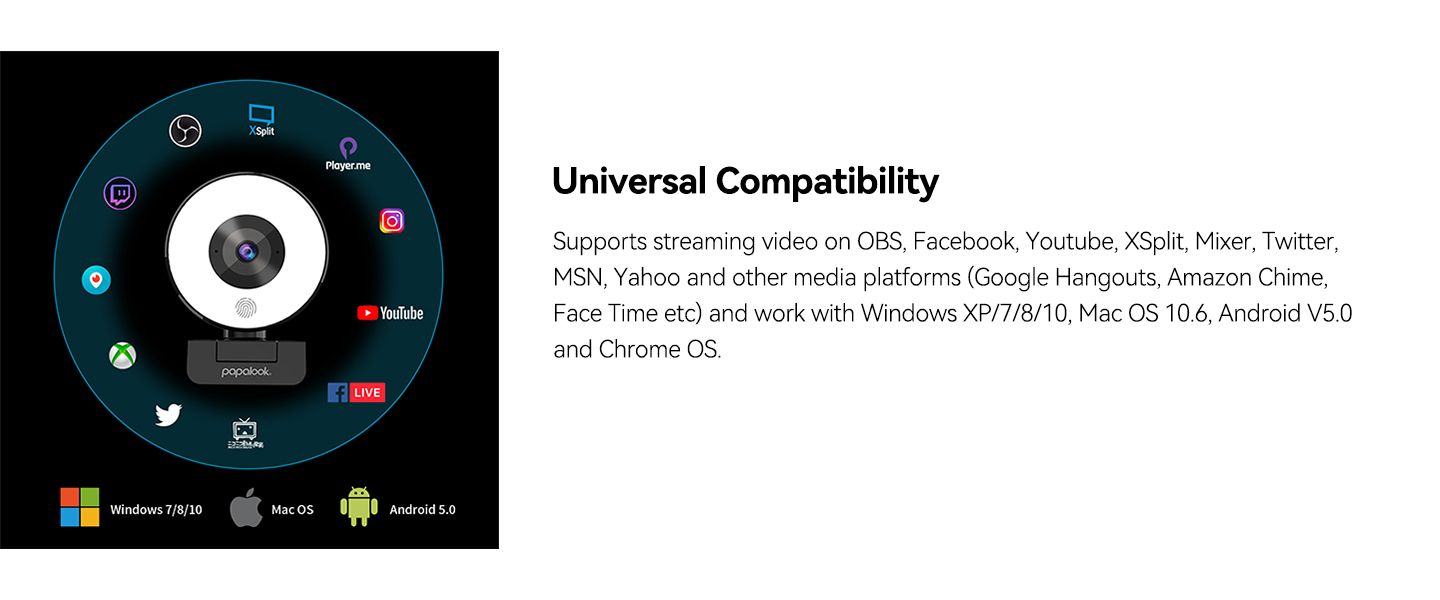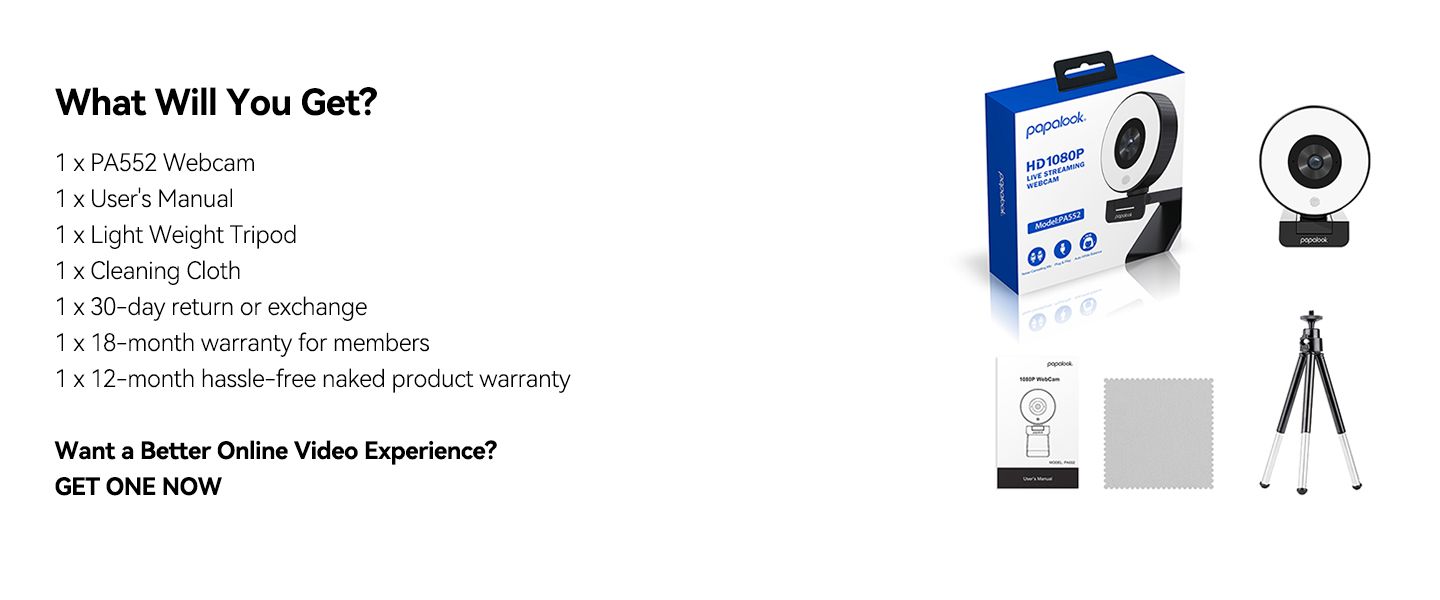 Model Name: PA552
About This Item
Adjustable Lighting Ring: 3-level brightness ring fill light that can be adjusted by touch control, which can present a perfect exposure effect.
Better Live Streaming Experience: Full HD 1080p captures bright and natural colors in fluid video at 30fps, ideal for live broadcast of game streaming.
Stable Fixed Focus Lens: The perfect combination of fixed focus lens and beauty retouch function, the image is always clear no matter how we move.
Noise Reduction Function: Equipped with 2 omnidirectional mics, which can capture more realistic sounds from all angles, more natural and clear.
Plug and Play: Quick and easy setup in 1 minute, just plug the webcam in our computer's usb 2.0 port and it can work automatically.
Download